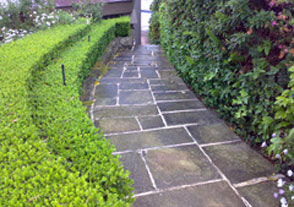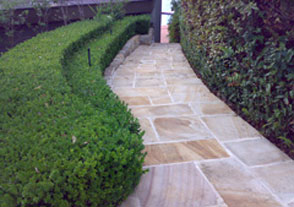 Additional Tennis Court Management Services
Moss and Algae preventative treatment.
Cyclone fence repairs.
Supply and fit new Tennis nets and posts.
Repair tears and damage to the synthetic grass pile.
Prune surrounding vegetation.
Cleaning of Retainer Walls and Paths:
Our algaecide cleaner is a unique formulation of surfactants and chlorine designed to eliminate dirt, grease, slime, moss and algae from numerous surfaces such as:
Sandstone
Limestone & other exotic stone features
Brickwork
Retainer walls
Driveways
Pebblecrete
Wrought iron
Statues & planter boxes
The process will not harm plants or animals.